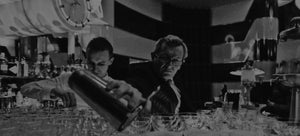 Nowhere on earth compares with Soho in its heyday. Here's how we bring all the feeling and flavours from London's trendiest cocktail scene to the comfiest corner of your living room.
The village of good times
Soho. The home of good times since times began. If times began in the 1950s. Because that's when this little village became the drinking capital of the capital. A hazy haven of jazz clubs, coffee houses and cocktail bars. Loved by people who know their drinks. And by people who love drinking them. We're a bit of both...
Lost and founded
Fuelled by a mutual misspent youth exploring bars around the world, our founders Paul Scarratt and Grant Walker eventually brought all their accidental knowledge back to the UK, and into the drinks industry. Paul's led some of the country's biggest beer, wine and spirits businesses for over 25 years. And Grant spent his surveying career in and around Soho, before heading up a company that puts the sparkle, fizz and froth into bar drinks. But when they finally teamed up in 2020, they knew that no amount of cocktail knowhow would be a match for the true masters of mixology.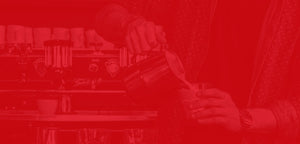 We create classic cocktails the way they were intended. 

Following the same recipes of the geniuses who invented them. Like legendary bartender Dick Bradsell, who knocked together the first ever Espresso Martini at the Soho Brasserie. And Soho Lab Bar legend Douglas Ankrah, whose Pornstar Martini has rejuvenated British passion fruit sales something stupid.
You've got it made
Every cocktail is made using the finest ingredients and purest fruit purees, so they taste just as good as back in the day. But with one tiny twist... we cram all of that cocktail magic into recyclable pouches, which stay fresh for up to 6 weeks after opening. So whether it's a night in with friends or a big garden party, you'll spend less time faffing around, and more time having fun with your favourite people, and your favourite cocktails. Just pour, shake and serve.